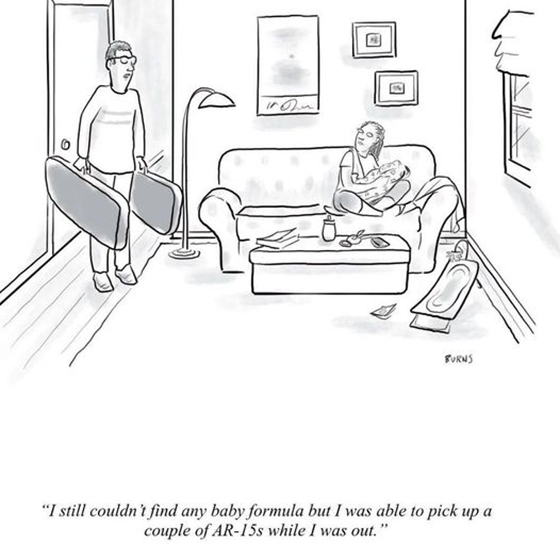 -----
We're late today for good reason....
So I get a certified letter from my local township claiming that I and my late first wife owe back wage taxes for several years beginning in the year 2000. 2000!? Even an inveterate packrat like myself doesn't have income tax returns from 22 years ago. For that matter, I don't even remember what I had for breakfast. Suffice it to say this could be painful. Interesting fact you should keep in mind: there's no time limit on collecting past-due taxes if you didn't file a tax return for the year(s) in question. So make certain you always file. I don't ever remember not filing, so it looks like I'm spending the weekend in the garage going through cartons of old files. I've scanned everything from about 2005 onward, and I can find just about any document from that time period in a maximum of an hour. I was going to scan the old stuff, but I thought "seven years is enough," as the experts tell us. Ugh.
-----
Rare monkeypox outbreak in U.K., Europe and U.S.: What is it and should we worry? Good news: Masking not required.
Speaking of icky things, The parasite that controls cat minds may infect billions of people. The clue is in their eyes. Toxoplasma gondii, is probably the most successful parasite in the world today. This microscopic creature is capable of infecting any mammal or bird, and people across all continents are infected. Once infected, a person carries Toxoplasma for life. So far, we don't have a drug that can eradicate the parasite from the body. And there is no vaccine approved for use in humans. Across the world, it's estimated 30-50% of people are infected with Toxoplasma.
-----
Disney+ releases new trailer for Marvel's 'She-Hulk: Attorney at Law'. Disney says, 'She-Hulk: Attorney at Law' follows the main character as she "navigates the complicated life of a single, 30-something attorney who also happens to be a green 6-foot-7-inch superpowered hulk." And unlike Cartoon Network's 'Harvey Birdman: Attorney at Law,' it looks like they're serious, more or less. Disney destroyed Star Wars; looks like their ongoing implosion of Marvel is proceeding on schedule.
-----
May 31st could be the most powerful meteor storm in generations, or nothing at all. "Welcome to the wonderful world of meteor shower predictions and prognostications."
-----
Interesting history: George Wallace, the angry White populist who paved the way for Trump.
-----
Ukrainian medic is captured after documenting war. Harrowing and heartbreaking footage. No one has seen or heard from her since her capture.
-----
The long-term care dilemma: Who will take care of you? Medicare won't. My 95-year-old mother took out a long-term care policy 30 years ago, only to discover she's to "healthy" to get any benefits from it. I guess the solution is to not get old.
-----
Russia's Deputy Prime Minister, Yuri Borisov, has said that Russia cannot launch a first nuclear strike. "According to our doctrine, according to our strategy, the Armed Forces of the Russian Federation would use a nuclear strike only in retaliation. According to the doctrine, we would not be the first to attack. Now, don't you feel better?
-----
TOKYO (AP) - The money was supposed to be COVID-19 assistance for low-income households in a small Japanese town, but it was mistakenly wired to a bank account of a resident who refused to return it and spent most of it on online gambling, police said.
-----
So what else is new? Donald Trump has taken to Truth Social to baselessly suggest mail-in ballots were fraudulent in Pennsylvania, where his chosen Senate candidate Dr Mehmet Oz is locked in a tight battle with former hedge fund executive David McCormick.
-----
'Stuck with the bill': How Florida insurance companies going under leaves buyers out to dry.
-----
Egads.
-----
Tweets, observations, and diversions:
"The decision of one man to launch a wholly unjustified and brutal invasion of Iraq. I mean of Ukraine."
-Former President George W. Bush
Madison Cawthorn has just written that "the time for gentile politics as usual has come to an end."
-Michael Beschloss
The House has passed a bill to crack down on price gouging at gas stations by a vote of 217-207. Every single republican voted NO.
-Brian Tyler Cohen
-----
In case you didn't notice, KGB Report is now Monday-Thursday. Have a great weekend. See you on the 24th.
---
Categories: Aging (Ageing), Covid-19, Disney+, Donald Trump, Doug Mastriano, Florida, Gambling, George Wallace, Insurance, Mehmet Oz, Meteors, Monkeypox, Nuclear weapons, She-Hulk, Taxes, Toxoplasma gondii, Ukraine, Yuri Borisov
---
KGB Stuff Commentwear E-Mail KGB
---
Donate via PayPal
---