Get KGB Report free via email every day (Monday-Thursday)!
Click here to subscribe.
And spread the news... forward us to a friend.
Stay up to date... see new posts throughout the day, including more on topics covered here, by visiting KGB Report's Facebook page.
-----
Today is Thursday, August 24, the 236th day of 2017 in the Gregorian calendar, with 129 days remaining.
This is the 217th day of Donald Trump's presidency. There are 1,245 days remaining in his term, assuming he doesn't resign, is otherwise removed from office, or his unhinged, psychotic behavior results in the destruction of the republic.
-----
What happened on August 24 from On This Day
-----
Among other things, today is also Can Opener Day.
-----
Smell of Florida boy's backpack leads to grow house, police say.
-----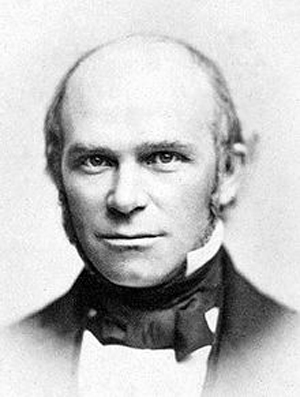 Theodore Parker (August 24, 1810 - May 10, 1860) was an American Transcendentalist and reforming minister of the Unitarian church. A reformer and abolitionist, his words and quotations which he popularized would later inspire speeches by Abraham Lincoln and Martin Luther King,
Quote of the day:
"I do not pretend to understand the moral universe. The arc is a long one. My eye reaches but little ways. I cannot calculate the curve and complete the figure by experience of sight. I can divine it by conscience. And from what I see I am sure it bends toward justice."
-Theodore Parker
More Theodore Parker quotes
-----
Several reasons we're late and light today, including an internet outage. Xfinity: it may have been on your calendar- it isn't "scheduled" unless it's on mine. The next web edition of KGB Report will be published on Monday... but we're 24/7 on KGB Report's Facebook page.
-----
Google's US search results will let people check if they're depressed.
-----
British pub claims its ghost was stolen, demands Chinese artist return it. Lu Pingyuan said the ghost agreed to be captured for an art exhibition.
-----
To protect genetic privacy, encrypt your DNA.
-----
All KGB Report content is available for free, with no subscription fees or pay walls. If you're a regular reader, please consider making a donation here, with your PayPal account (credit cards also accepted)... it's secure and protected. Or, send a donation to 1512 Annette Avenue, South Park, PA 15129. Becoming a patron will also get you free copies of any new books we publish on Amazon or Kindle and reduced prices on any other products. Thanks for your support!
See posts throughout the day on KGB Report's Facebook page.
---
Categories: The Daily KGB Report
---
KGB Stuff Commentwear E-Mail KGB
---
Donate via PayPal
---